Biography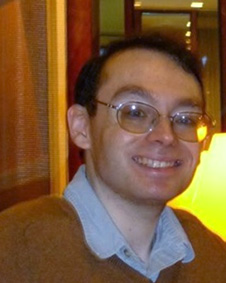 Dr. Nathan Rosenblum has a Ph.d. in Metaphysical Philosophy, is an ordained interfaith minister, a Ceremonial Magician, and a Theosophist. He lives in Upstate New York where he regularly lectures and teaches courses on a wide variety of esoteric topics.
A longtime student of mysticism and the occult, Dr. Rosenblum integrates a wide variety of spiritual concepts and information into his programs covering cultures and religious movements throughout the world as well as information relating to hidden influences in society. He is also an author of both fiction and non-fiction pieces and a poet. The emphasis of his work is to demonstrate the interconnections between ideas and show how these can form a synthesis, spiritually uniting people.
Feel free to contact Dr. Rosenblum if you have any questions or would be interested in his giving a lecture or teaching a class for your group.